In March 2019 I went on an adventure to Norway. Senja is the second largest island of Norway. I went their with tour guide Floris Smeets of Fotoreisspecialist. We stayed in Hotel Mefjord Brygge in a town called Mafjordvær.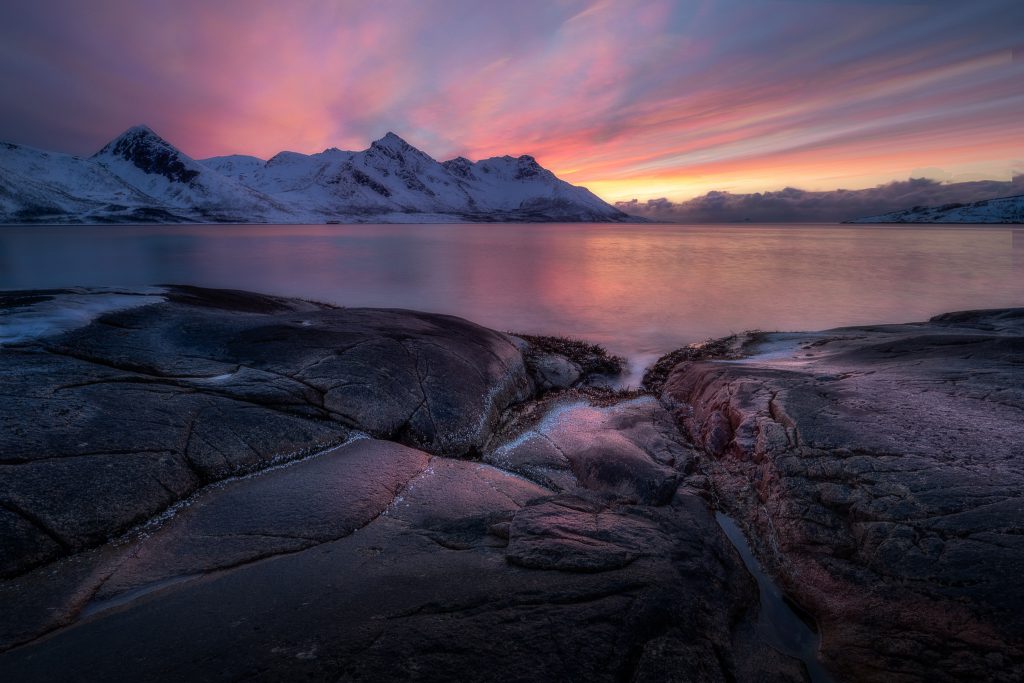 First days
The first days we had a lot of snow. And it was cold, really cold. I was glad with the new RAB jacket I bought just before we left to Norway. Floris did a good job touring us, but the weather was not in our favor. We focused on birch trees and some other things that were not blocked by the snow clouds. It was not really my kind of thing. I love wide open landscapes with beautiful light and nice and clean compositions. So I had to adept. But the weather changed rapidly every once in a while. So this picture was taken during a short opening in the snow clouds.
Weather became better
While the week moved on, Floris teached us trough photo discussion and some post processing lessons how he looked at photography.
One night we had an awesome Northern Light show. The Aurora Borealis came with full power.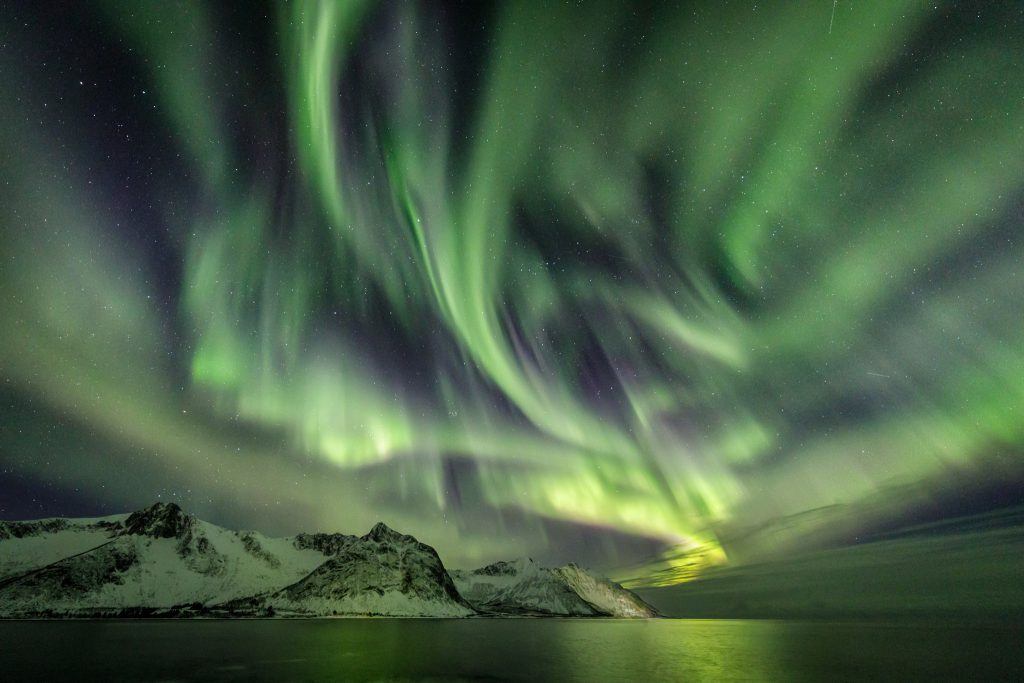 Structures
Floris also challenged me to look at structures in landscapes. That was way out of my comfort zone and I really tried. This is one example of my way of looking at structures in the ice.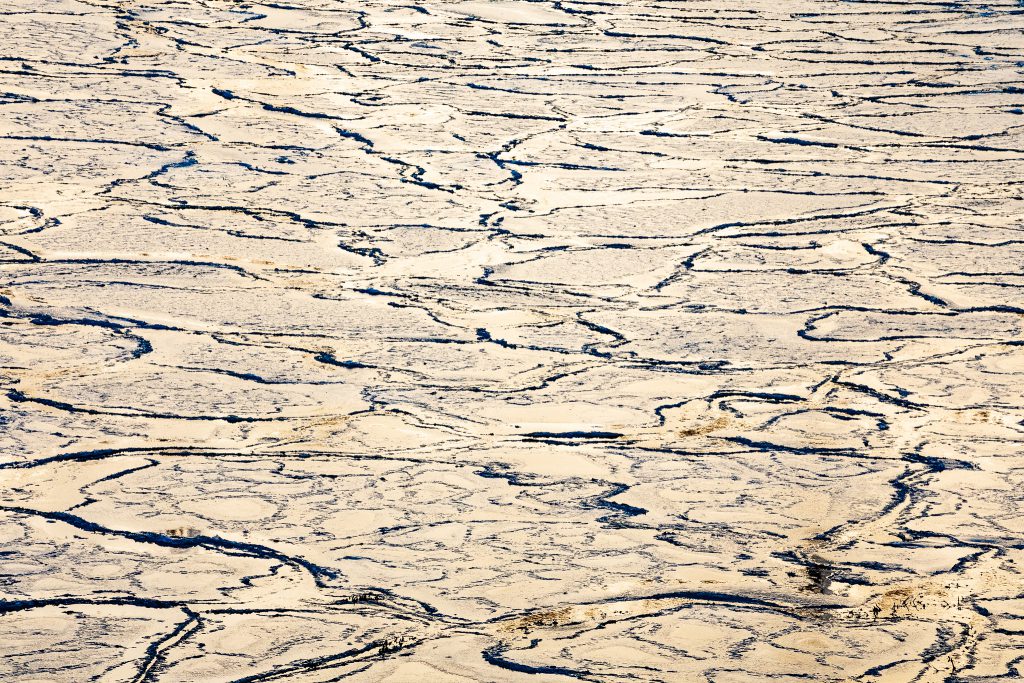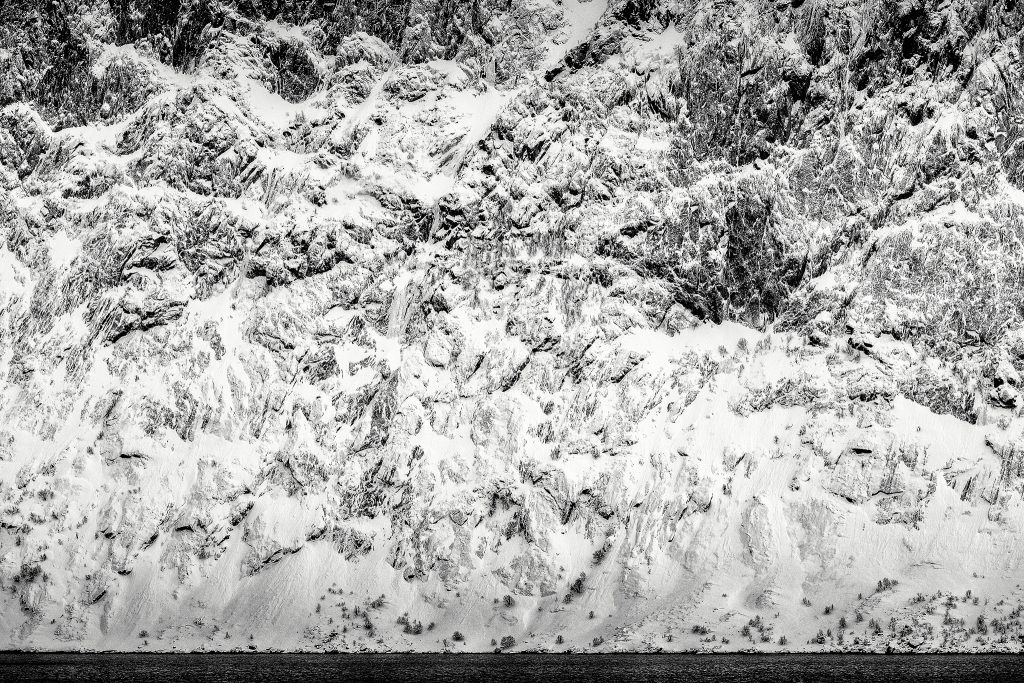 I had a really nice time in Norway with a great group of people. Below you'll find my Adobe Spark page with a lot more pictures. I can recommend the Fotoreisspecialist. During the flight to Barnafoss en the flights back to Holland we had severe delayd flights. Joël Monster did a great job in the background to get us to Barnafoss as well as getting us home.
I also made a little movie that was shot with a small GoPro 7 and edited in Apple iMovie. It takes you three minutes to look at it. But it gives you a really right feel of how my adventure in Norway was.